The Wood Technology Center is the ACBS Associate Member featured this week.
The Wood Technology Center in Seattle, Washington, is an Associate Member of the Antique and Classic Boat Society. ACBS recognizes them with gratitude for their support of our organization.
They are part of the Seattle Central Colleges and their website makes you want to go back to school.
For over 80 years, the Wood Technology Center has provided high quality technical instruction in the building trades. The Wood Technology Center, a division of Seattle Central College, offers exceptional programs taught by master faculty with a deep commitment to excellence in teaching the building trades. Our full-time, day Associate of Applied Science degree programs in architectural woodworking, residential carpentry and boat building and repair can be completed in as little as five quarters.
Within the Wood Technology Center is the Marine Technology program at Seattle Central College which offers training in the construction and repair of watercraft and their onboard systems to prepare students for a rewarding career in the boatbuilding and repair industry.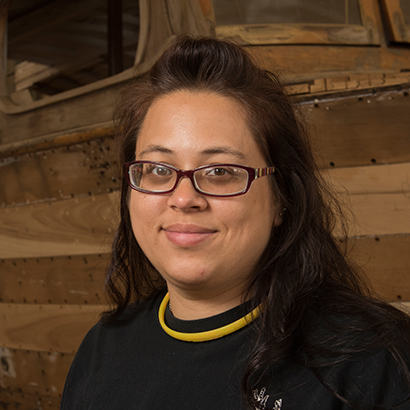 The Wood Technology Center is one of the schools which receives funding from ACBS Scholarship Donations for their student assistance program. The guest speaker at the 2016 ACBS Annual Meeting Benefit Auction evening at Lake Tahoe was Wanda Cashman, now a graduate from their program.
"My goals coming into the program were to network in the boating and woodworking community and see where I could fit. But going through the program has changed my ideas about what types of jobs are out there. I feel really prepared for a new career."

Wanda Cashman, Marine Technology student
---
The Antique and Classic Boat Society appreciates the extra support given to our organization by Associate Members. Click here to see this year's list of Associate Members.
If you or your business would like to support the Antique and Classic Boat Society by being an ACBS Associate Member, you may join here or contact ACBS Executive Director Dan Gyoerkoe at [email protected] or call (315) 686-2628.